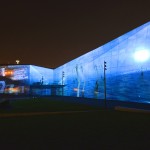 Siemens Urban Sustainability Centre, Docklands, London
Designed and certified as the highest grades of BREEAM 'Outstanding' and LEED 'Platinum'. Expert technical advisor for public exhibition and design objectives. Specialist sustainability consultancy review and advice on strategic public messages for exhibition, worldwide case-studies selection, examples of best practice legislation and policy.
Image ©Siemans
UK-China Eco-cities and Green Buildings Group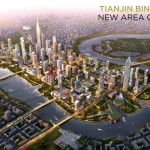 Best Practice Guide preparation and associated engagement with Chinese municipal policymakers, sponsored by the UK Government Prosperity Fund and the Chinese MOHURD and Finance Ministries. Publication seeks to illustrate the best of UK practice for publication in June 2012. Member and contributor to the Finance section committee.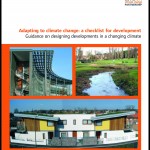 Adapting To Climate Change Publication
Prepare a Best Practice Guide for Developers for the South East Climate Change Partnership of south east England regional authorities. Research, review and critique examples of best practice to support planning authorities as they formulate local polices and negotiate development planning applications. Formed bases of developing a set of innovative design principles for Urban Heat Island mitigation and building resilience.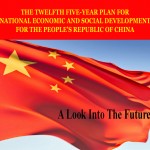 Chinese 12th Five Year Plan Consultation
Formulated response to Chinese Government NDRC's Open Request Campaign for improving the Construction Industry's response to the carbon emission targets for buildings and associated infrastructure.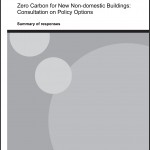 UK Government Consultation on Zero Carbon Non-domestic Buildings, 2010
Prepare, facilitate and lead a series of national workshops on behalf of the Department of Communities and Local Government (DCLG) in association with the UK-GBC.
Hermes Responsible Investment, London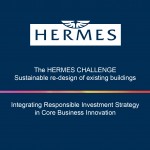 Develop a 'cost benefit analysis of sustainability improvements' for Hermes Real Estate Investment Management Ltd real estate assets. Approach tailored to property portfolios data acquisition using mythology, knowledge, tools and systems we had developed over previous 15 years of building monitoring and feedback.
UK Non-Domestic Buildings Carbon Trajectory to 2050
Carbon Trust research project for UK Government to inform future policy direction. Set out an objective fact based long term vision for the non-domestic buildings sector, describing what the low building stock would look like, the actions needed to get there and associated financial modelling.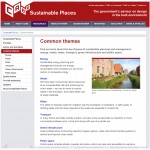 UK Commission for Architecture & Built Environment Sustainable Cities Manual
Contributing author and technical advisor for the preparation of a manual for town planners and associated professionals. Also member of CABE national design review panel.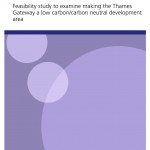 Thames Gateway Carbon Trajectory Feasibility Study, UK
Assessment of sustainability impact of Thames Gateway region redevelopment on behalf of the UK Government. Compilation of an integrated resource model to help inform decision making linked to design and planning. Involved assessment of buildings, industry, transport and services alternative carbon strategies. Included developing techniques for allocating carbon savings between technical measures and associated governance / human interface.
UK National Audit Office Sustainable Buildings Review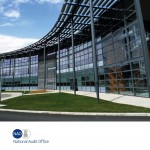 Study to generate a profile of the relative sustainability being achieved by recent government building projects and how value for money is addressed in assessing sustainability objectives. Fieldwork and analysis to benchmark a sample of government buildings in terms of relative sustainability and undertake interviews to establish how value for money concerns are being incorporated and whether there are lessons from alternative approaches used in the public and private sector.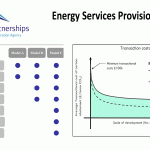 English Partnership Energy Strategy
Study to develop a range of options to assist the prioritising and development of energy and service supply strategies on all EPs future development activity. Energy services consultancy including financial and organisational modelling.