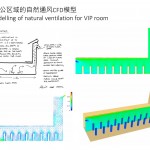 Vanke Beijing Green Building Park.
Phase one of a Government sponsored Innovation Park to demonstrate future best practice for China. The Visitor's Centre building design targets 'true operational zero carbon' and BREEAM 'Outstanding' environmental assessment. Exploits advanced building physics passive design to reduce air-conditioning capacity by 75%. Energy demand matched to output of Combined Heat & Power unit fuelled by on-site recycled waste cooling oil.    
Collaborator: Bogle Architect
Image ©Arup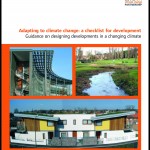 Adapting To Climate Change Publication
Prepare a Best Practice Guide for Developers for the South East Climate Change Partnership of south east England regional authorities. Research, review and critique examples of best practice to support planning authorities as they formulate local polices and negotiate development planning applications. Formed bases of developing a set of innovative design principles for Urban Heat Island mitigation and building resilience.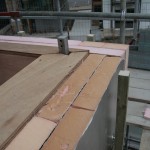 Barratt Greenhouse
Concept and design for the first constructed prototype zero carbon home for a mass housing developer to achieve the top level 6 compliance with the then new Code for Sustainable Homes. Design based on high thermal mass prefabricated construction to provide temperature stability for future climate change impacts.   
Collaborator: Gaunt Francis Architects.
Image ©Peter White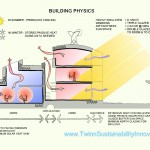 Beddington Zero Energy Development (BedZED), UK
Mixed-use sustainability development of 85 homes.  Designed to be zero fossil energy using advanced low energy building design with carbon-neutral biomass CHP pre-production demonstrator. Super-insulated, airtight and high thermal inertia zero-heating concept. Extensive water and materials recycling. Photovoltaic solar power generation for electric cars. Concept, design and implementation for buildings services, building physics and energy systems. Design concept, development and testing of wind powered heat recovery ventilation cowls. 
Collaborators: Zedfactory Architects, BioRegional Developments, Peabody Trust.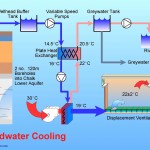 Portcullis House, New Parliamentary Building, Westminster, London
New 23,000m² of MPs offices and Committee room accommodation constructed in the air-rights over new station serving three Tube lines. Designed for almost entirely off-site manufacturing. The building fabric thermal capacity is used to control indoor climate. Night ventilation natural cooling.  Highly integrated services, structure and architecture. Ventilated facade with full heat recovery.  Direct aquifer cooling source without chillers. Low energy use services systems.
Collaborators: Hopkins Architects, Parliamentary Works Directorate
Image ©Arup
Jersey Archive and Records Office, St Helier, Jersey, Channel Islands.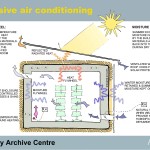 New 1800 sq m building for the storage, exhibition, conservation, research and education activities of publicly held artefacts, documents and historical photographic material.  The building is a low energy, naturally ventilated passive design.  It included 700 sq m of archive designed to achieve BS5454 ±5% relative humidity close-control using only passive moisture and thermal abilities of the building fabric, coupled with natural ventilation. Responsible for developing the concept of moisture control using passive building fabric characteristics and the analytical prediction techniques, the building design concept, detailed design and site implementation for integrated multidiscipline engineering and building physics design.
Collaborators: MacCormac Jamieson Pritchard architects, BDK architects
Image ©Arup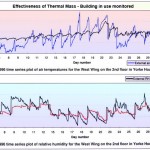 Inland Revenue Centre, Nottingham
Concept and implementation design for the first office building to achieve maximum BREEAM rating. 40,000m2 of accommodation harnessing natural ventilation with 100% passive cooling and stack ventilation extract. Completed building was 1996 Green Building of the Year finalist.
Collaborators: Michael Hopkins Architects
Image ©Arup
Deir Al-Surian Library & Archive, Wadi Al Natrun, Egypt.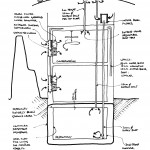 A new 3 storey and basement library and archive building within the grounds of the Al-Surian Monastery seeking to provide a low capital and running cost, locally appropriate solution to the storage of and access to unique historic manuscripts. By harnessing features of the local climate together with careful choices of construction details and materials, the aim was to provide a completely passive approach without the need for any air conditioning, representing a contemporary interpretation of the successfully preservation over the previous many hundreds of years. Responsible for the concept design of building physics and mechanical systems.  
Image ©TwinnSustainabilityInnovation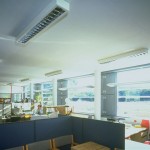 National Energy Foundation Headquarters, Knowlhill, Milton Keynes
Office building taking advantage of exposed thermal mass 100% passive cooling and natural ventilation as an exemplar cost effective low energy use HQ building. Project engineer and lead designer.
Collaborators: Weston Williamson + Partners architects
Image ©Arup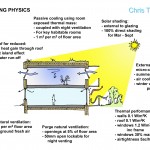 Dongtan Eco-City, Chongming, Shanghai
Masterplanning, concept design, technology testing & associated business strategy for energy aspects of a carbon neutral city to allow a 'one planet' lifestyle Eco-footprint. Involved developing the governance and end user engagement mechanisms together with proof of technical systems reviews. Outline business model for procuring utilities and its influence on technical design solutions.
Image ©Arup