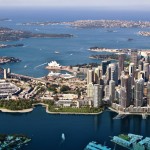 Barangaroo Development, Sydney
Waterfront CBD regeneration project to deliver 500,000m² mixed use, carbon-neutral, water positive, high density urban new-build.  ESD concept with supporting masterplan formed basis of developers' winning bid for complete site.
Collaborators: Rogers Stirk Harbour + Partners, Lend Lease
Image ©Rogers Stirk Harbour + Partners
Kings Cross Central Regeneration, London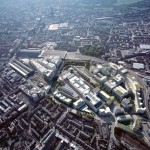 Development of strategic energy & water resource strategy, together with planning application preparation and negotiations for 800,000m2 redevelopment & regeneration project on previous industrial site. Design being implemented over a 10 year construction programme.
Collaborators: Allies & Morrison masterplanners, Argent
Image ©Miller Hare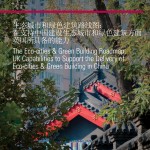 UK-China Eco-cities and Green Buildings Group
Best Practice Guide preparation and associated engagement with Chinese municipal policymakers, sponsored by the UK Government Prosperity Fund and the Chinese MOHURD and Finance Ministries. Publication seeks to illustrate the best of UK practice for publication in June 2012. Member and contributor to the Finance section committee. 
Dongtan Eco-City, Chongming, Shanghai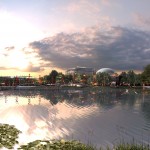 Masterplanning, concept design, technology testing & associated business strategy for energy aspects of a carbon neutral city to allow a 'one planet' lifestyle Eco-footprint. Involved developing the governance and end user engagement mechanisms together with proof of technical systems reviews. Outline business model for procuring utilities and its influence on technical design solutions.
Image ©Arup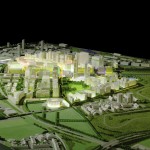 Stratford City & 2012 Olympic Village, London
1,200,000 m2 mixed-used development with 300 unit retail centre constructed on reclaimed polluted industrial site. Development of sustainability strategy, including pathway to 80% carbon reductions and community wide energy systems together with associated planning application offer. Development and implementation monitoring of Design Coding for the control rollout.
Image ©Stratford City Developments Ltd 
Beddington Zero Energy Development (BedZED), UK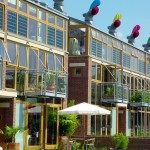 Mixed-use sustainability development of 85 homes.  Designed to be zero fossil energy using advanced low energy building design with carbon-neutral biomass CHP.  Extensive water and materials recycling. Photovoltaic solar power generation for electric cars. Concept, design and implementation for buildings services, building physics and energy systems. Design concept, development and testing of wind powered heat recovery ventilation cowls. 
Collaborators: Zedfactory Architects, BioRegional Developments, Peabody Trust.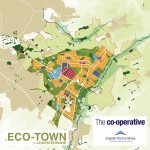 Pennbury Ecotown, Leicester, UK
Integrated multidiscipline team developing the masterplan for a new zero carbon town of some 15,000 homes and 20,000m² of mixed use buildings. Overseeing energy concept design and the cross-discipline sustainability concept coordination. Developed business model for the community energy proposal.
Collaborators: The Cooperative Group  
Image ©Arup
Rockingham Environmental Technology Park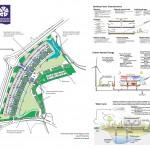 Brief preparation, sustainability scope & masterplanning for a new 40,000m² business development on a previous coal-mining site. Office building type with advanced building fabric & systems for cost effective carbon-neutral energy, site water autonomy & closed loop material use.
Collaborators: Bennetts Associates architects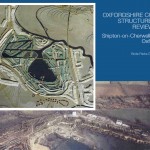 Shipton-on Cherwell Quarry masterplan
Pre-planning design stage for a new development of some 2400 homes, 400 student units & 40,000m² of R&D/commercial uses. An integrated strategy for carbon neutrality, site water autonomy & zero waste.
Collaborators: FCBStudios architects

Ashford Zero Energy Development, Kent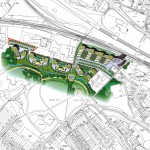 Design for mixed-use sustainability development of 1000 homes.  Carbon neutral using low energy building design & renewable energy. Responsible for integrated engineering design concept and planning approach.
Collaborators: ZedFactory architects, Sidell Gibson Architects, ZedHomes developer
Image ©Zedhomes