I found this year's tenth anniversary Ecobuild exhibition / conference interesting and enlightening. In part this was because of a good range of seminars, briefings and networking opportunities. But also for me was the before and after comparison as I've been away in China and Australia for the last four years.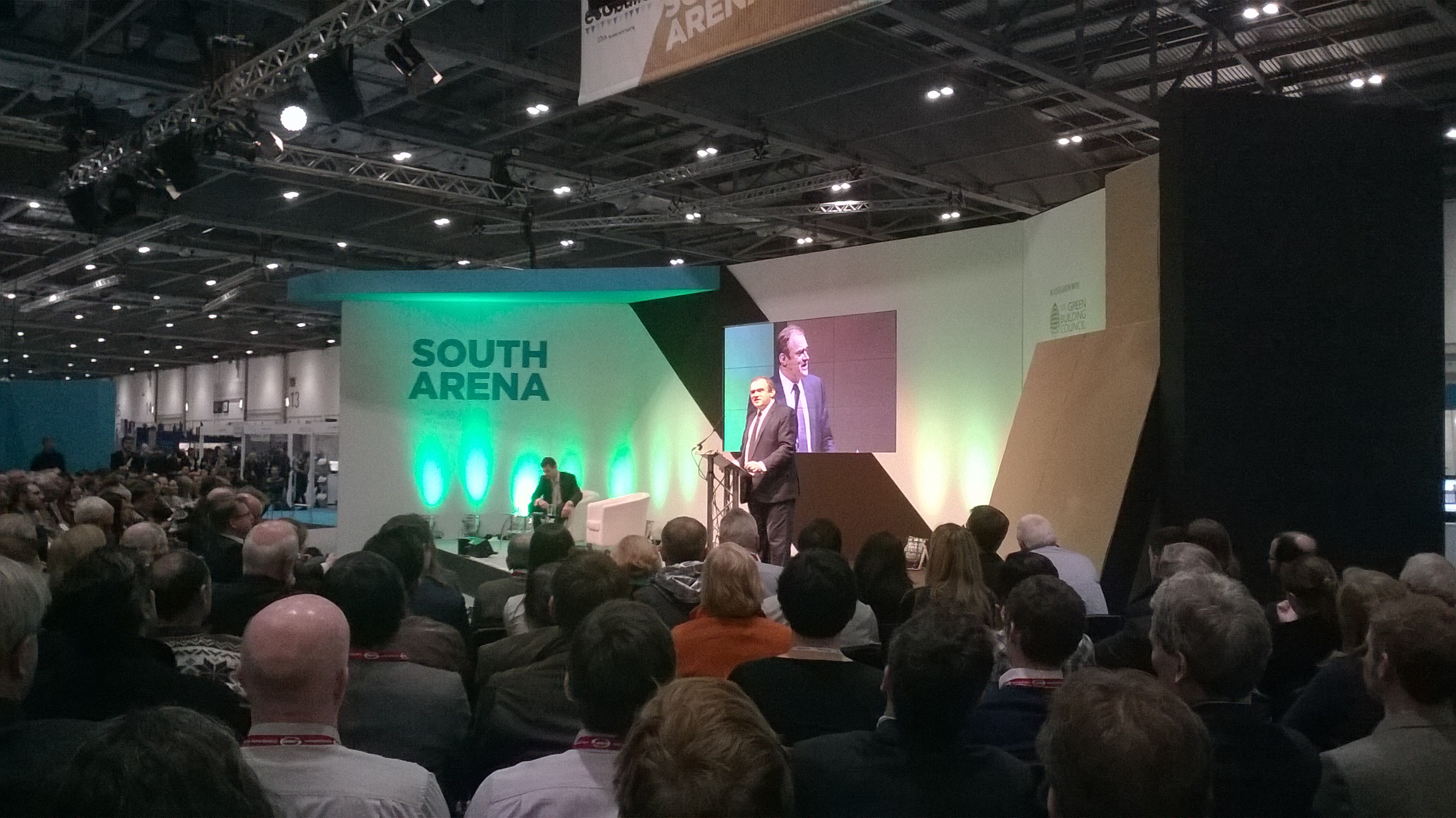 At one level the signs of success are clear. Everyone now wants to be sustainable. Everyone wants to be motherhood and apple-pie Green! Wow, and how things have changed over the last ten years. Here is a successful Ecobuild with increasing attendance. But wait…..what are these emerging dichotomies?
Ultimately Ecobuild is financially founded on enabling companies to sell more 'stuff'. But is selling ever larger volumes of stuff the basis for a tenable future? Where does ever more consumption of raw materials take us? Surely can need to be exporting success measured in terms of selling less?
A dominant theme seems to be: What level of BREEAM / LEED assessment would you like? Then tick the box. Our building is now sustainable. Need do no more. Sustainability is solved!  So is that it?
It seems that Part L code compliance no longer has anything to do with actual building energy use. But hang about, does not our ever more demanding consumer expect a label to describe its contents.
Game Boy has taken over SBEM code compliance modelling. Engineering judgement and intuition is redundant. Instead gaming rules apply – so add ever more kit and gaming features to inflate the carbon emissions reference target for the best chance of getting your desired low carbon rating!
Plenty of politician and austerity bashing. But surely our politicians reflect the public. And our politicians appear to be getting fed up with our industry not delivering. Should we not be on charm offensive to bring the mass public on side?
Of the elephants in the room…. where is discussion and pathfinding for 2019 Zero Carbon non-domestic new-build? It seems that more half our 2050 non-domestic buildings have yet to be built!
And the good news stories – did we notice? The cost of delivering zero carbon new homes falls by almost 90% over the last 10 years. This is what happens when industry accepts the challenge of taking on very ambitious policy targets, develops solutions with its supply chains, institutes pathfinder projects and collaborates for the common good. We can do it, so why not more of this so we can get our construction industry better positioned for society's future needs.
Extract from article by Chris Twinn in CIBSE Journal Apr 14